"Show me the money," is a well-known phrase uttered by Cuba Gooding Jr. and Tom Cruise in the 1996 film Jerry Maguire.
We can all relate to its meaning.
The fact is, at one time or another; we've all been on the receiving end of a "sales pitch".  You know the pitch I'm talking about.  The one that included "hyped up" promises that almost seemed too good to be true.
So, when we at Solar UV Solutions say that customers regularly save 30% to 50% and more on energy usage, we try hard not to sound too exuberant.  And, we maintain a "matter of fact" tone when we add that our system payback generally runs around 5 years.  In reality, we are seeing paybacks in less time!
Any potential customer has the right to be skeptical.  Because we understand an investment in SunQuest 250® solar thermal panels is a big decision.  To justify the investment, you too are secretly saying "Show me the money!'  You want to know that the savings are really going to be there after the installation.
Fair enough. 
Let's take a look at the savings (ala…the MONEY!") customers who've installed SunQuest 250® thermal panels are enjoying today.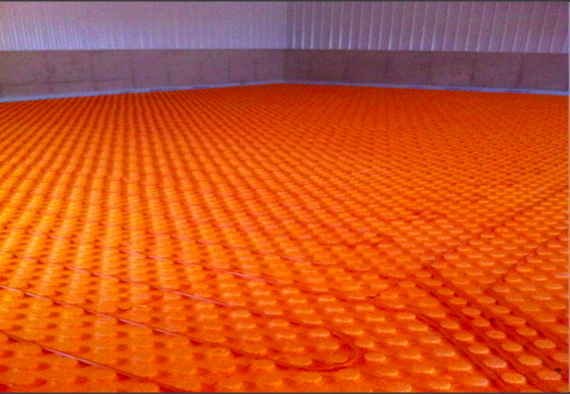 LeFever Farms operates a repair and service facility specializing in farm equipment, located in Ft. Recovery (NW), Ohio. Their facility features large garage doors to bring combines, tractors, etc. in and out every day.  
THE CHALLENGE:  In 2009, LeFever Farms was planning a new 12,000 sq ft building with an 18 ft. ceiling, and looking for a more efficient way to heat the space. Constant opening and closing the large doors to accommodate combines and other large farm equipment would make heating during the winter months challenging, regardless of how it would be done. Natural gas was available and in use in their nearby old facility, but the gas company was charging $24,000 a year just to lease the gas line! They needed a way to efficiently heat their new building and avoid an excessive lease charge from the gas company.
THE SOLUTION:  A SunQuest 250® Solar Thermal system and backup propane boiler with a radiant floor system was installed as part of the new facility's construction
THE RESULT:  The facility is now completely heated by 6 SunQuest 250® thermal panels.  LeFever Farms pays nothing to heat their building! To better understand the level of savings, the building was heated for one week by its backup boiler while waiting for the SunQuest 250® system to be delivered. During that week, the boiler burned $600 worth of propane providing radiant floor heat. The SunQuest 250® system took their propane bill from $600/week to zero!