If ever there was a perfect application of the age-old saying…Timing is everything…
IT'S NOW!
By installing a solar heating system such as the SunQuest 250 anytime this year, your business will be able to take advantage of the 30% Business Energy Investment Tax Credit (ITC).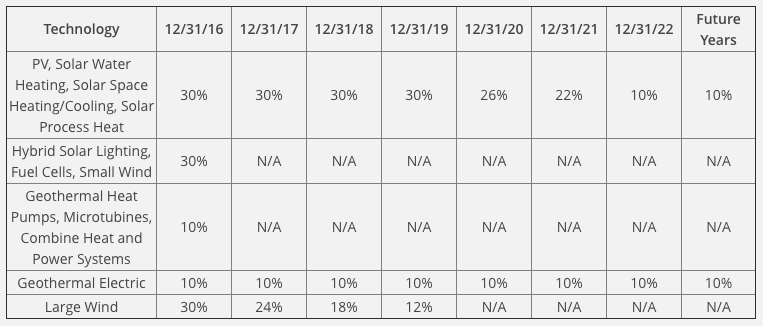 Courtesy of NC Clean Energy Technology Center http://programs.dsireusa.org/system/program/detail/658
Qualifying is easy!
This federal tax credit, issued by the IRS, stipulates that solar energy must make up at least half of the water or space heating systems requirements, and the solar heating product must be SRCC certified. Our SunQuest 250 solar collector panel is SRCC and OG-100 certified and, depending on application, the generated heat it creates usually accounts for 50-100% of all heating requirements.
"Sounds GREAT," you say?
Well, wait.  It gets better!
You see, that ITC tax credit is equal to 30% of expenditures, and has no maximum limit. It can also be used to offset alternative minimum tax (AMT) and can be combined with other renewable resource incentives and grants. This applies to the delivery systems, such as new boilers and radiant floor heating, as well as labor.